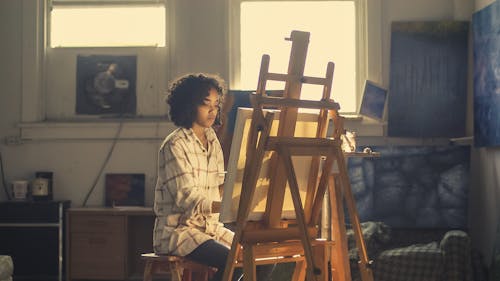 Do you know what you are passionate about? It could be anything. It could be music, cooking, soccer, writing, or helping others.
Passion is the inner force that is driving us to take risks. It is passion that makes our lives better. It is passion that makes our lives meaningful, joyful, and purposeful. When we have the courage to listen and follow our dreams, then we are onto something better than what we have now.
But since passion is the way forward, how can we follow it?
You can live a passionate life by doing these four special things.
Know what you want. Knowing what you want is the first step to take. If you don't know what you want, how can you pursue it? Not possible. If you want to pursue your passion, you must have a clear direction. You must know where you are going and how to get there. Without a clear direction, you can't pursue your passion.
Pay attention to what makes you happy. Your passion is an internal business, not an external business. So listen to the music that is playing in your head, and do not resist it. The more you resist it, the more the music will keep playing. The more you pay attention to what makes you happy, the clearer it becomes.
Take responsibility for making your dreams come true. It is your responsibility to do something about your passion. Don't think negatively about it. Face it with all your courage. It is scary to face what we don't know. But if we don't face it, we will never grow. If you want to grow yourself, taking responsibility is the ONLY way to make your passion a reality. You can do it!
"Chase your passion, not your pension."

Denis Waitley
Don't criticize yourself. It is scary to start something new. It is even worse if we have never done something similar before. It is okay. It is okay to be scared. If you are not scared, then it is not your passion. No matter what, do not criticize yourself. If you do, you are making yourself smaller, not bigger.
Are you ready to go after your passion?