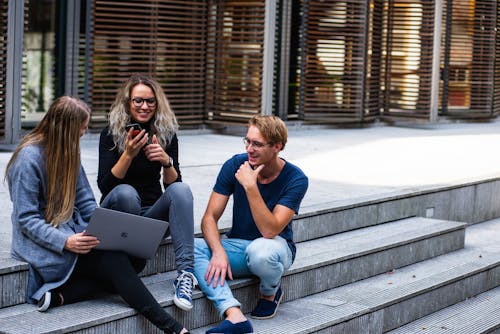 "Knowing others is wisdom, knowing yourself is Enlightenment."- Lao Tzu, Chinese philosopher
Self-knowledge is the key to your success. If you don't have a solid foundation, you cannot build a meaningful life. You can do it. You can build your life the way you want it. But you cannot get there unless you know who you are, where you are, and where you are going.
To know yourself, you must believe in yourself. Your real life starts with finding who you really are. You can't find it if you don't believe in it.
You must know your purpose. A life without a single purpose is a meaningless life. Your purpose is the reason you wake up every day. Your purpose is in your mind. To find it, you must listen to your mind. Don't run after what others are doing. Discover your own purpose by following your core values.
You must follow and practice your core values. If you don't know what you stand for, you have a lot of work to do. Your values represent you. They are who you are. They are what you stand for. They drive you. They control your thoughts. They control your actions. They control your whole life. When you follow your core values, your true self will come out. When you know your core values, your true self will shine.
You must let go of who you think you are. To let good things flow into your life, you must let go of the things that are holding you back. Don't force yourself to be who you are not. Just let go of what is not making you happy. Lao Tzu famously said, "When I let go of what I am, I become what I might be."
"Mastering others is strength. Mastering yourself is true power."- Lao Tzu
You must value yourself. No one will value you if you don't value yourself. No matter what, you are who you are. Don't criticize yourself. Don't waste your life. Make your life count. Make your time count. If you don't value yourself, you won't value your time. Value your time. Because your time is your life. If you waste your time, it is gone. According to M. Scott Peck, "Until you value yourself, you won't value your time. Until you value your time, you will not do anything with it."
You must take action to change yourself. It is not enough to just know yourself. You must do things to change your life. You must take action to change things in your life. Talk is cheap. Action is hard. Sometimes we know what to do, but we just don't do it. Because we don't want to fail. Nobody likes to fail. But if you are scared of failure, you are scared of growth. To get to where you want to be, start failing forward.