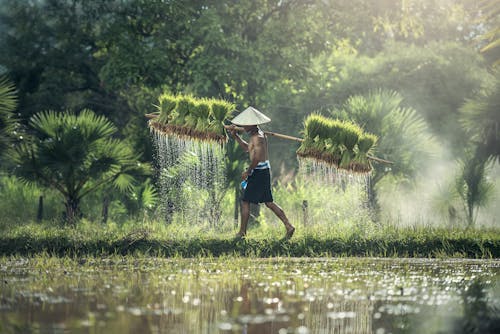 As the saying goes, "Life is too short." Instead of living our lives to the fullest, we are wasting our lives carrying useless burdens. We are breaking our backs. We don't know how to enjoy life anymore. We are are always trying to catch up.
Let go of useless thoughts. Let go of anger. Let go of resentment. Let go of doubt. Let go of low self-worth. Let go of the things that are poisoning your mind, your life. Don't hold on to them. They are poisonous. They will make you unhappy. They will contaminate your life. They will contaminate your water. The water of life. If you don't have the water of life, you have nothing.
According to Orison Swett Marden, "The trouble with all of us who are struggling with unhappy or unfortunate conditions is that we have separated ourselves in some way from the great magnetic center if creation. We are not thinking right, and so we are not attracting the right things. Think the things you want."
Just let them go! If you don't, they will let you go. And when they let you go, the world will never be the same again. Don't carry them. Let them go!