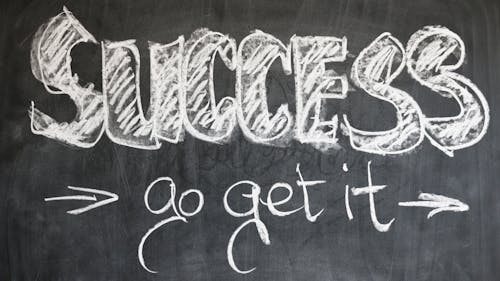 "Success- go get it." Yes, go get it. You can get it.
You are the only one who can stop you from achieving your success. It is achievable. It is within your reach. But to get there, to achieve your success, you must do your own part.
You must discipline yourself. Without self-discipline, you cannot achieve success.
The secrets to success are within you. To bring them out, you must dig deeper into your inner life.
According to General Colin Powell, "There are no secrets to success. It is the result of preparation, hard work and learning from failure."
That is, if you really want to be successful, you must play your own role. You must do your job better than other people.
"Success is making progress in your life. If you want to succeed in your life, you must do your work."
Success comes from doing something really well. You can succeed. It is up to you to create your own success.
When you succeed, celebrate yourself. No success is too small. It is your success. Celebrate it.
Don't waste your time looking for the secrets to success. The only secret to success is hard work. Yes, hard work. It pays. Do not look for a new card, play your old card really well. If you do that, success will follow you to the gate of hell. And it will.