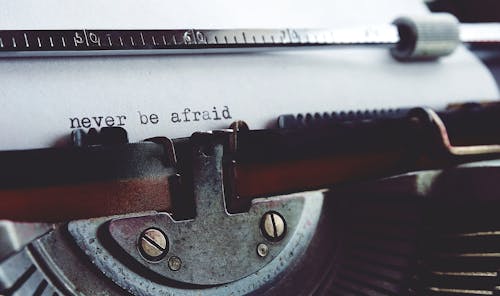 "Fear is the most important emotion we have."- Seth Godin
You can overcome fear. You can overcome fear by countering it with love. Only love can conquer fear. When you face fear, don't give up on yourself. Fight your way forward. Because fear wants you to stay where you are, not moving forward. Don't let fear be the obstacle standing in your way to your success. Conquer it with love. Conquer it with faith. Conquer it with passion.
"Never be afraid."
You can conquer your fears by acknowledging them. They are real, but don't let them control you. Use the power of love to conquer your fears. When you focus on love, when you focus on positive things, when you acknowledge your fears, they will disappear. To successfully manage your fears, you must keep your mind clean. Do not keep negative thoughts in your mind. Instead, occupy your mind with positive thoughts. Remember, "You become what you think about every day." Think about love, not fear.