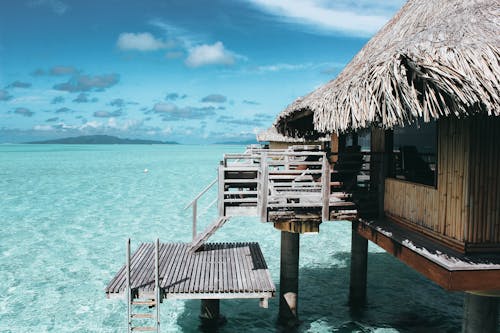 One of the reasons you are here on earth is to live a life of purpose, to be happy, to have abundance in your life. You are here for reasons that are bigger than yourself. You are here to make the world a better place, to help yourself and others succeed in life.
You cannot succeed alone. You need people to help you get what you want, and in the process, you are getting what you want.
Here are six simple ways to have abundance in your life:
Do what you love. This is one of the reasons you are here on earth. Doing what you love is the first step to having abundance in your life. If you love what you do, no matter how difficult, you will succeed. So, find what you love and do it very well.
Be grateful. Be grateful for what you have. The more you appreciate what you have, the more you will continue to have abundance in your life. Anthony Robin said, "When you are grateful, fear disappears and abundance appears." Appreciate what you have, and more will come to you.
Embrace obstacles. Problems are part of our lives. We cannot live a fulfilled life without problems. You get what you want by solving problems. You become a better person by embracing obstacles, by seeing obstacles as opportunities. Whenever you run into trouble, take a deep breath, and find out what to do next. Don't quit.
Stop blaming people for your mess. When you blame people for your problems, you are giving your power away. Instead of blaming people, blame yourself, take responsibility for your actions, learn from it, and move on.
Embrace change. Change is the only way to a fulfilled life. If you want to have abundance in your life, you must love change. It is scary, but it is the only way out. There is no change without moving forward. There is no moving forward without change. If you want to grow, you must change.
Practice the art of forgiveness. When you forgive people who have done something bad to you, it shows that you love yourself. You want to be free to enjoy your life. Remember, when you forgive people, you are forgiving yourself.
Finally, to have abundance in your life, you must live your life in ways that will allow abundance to flow into your life.