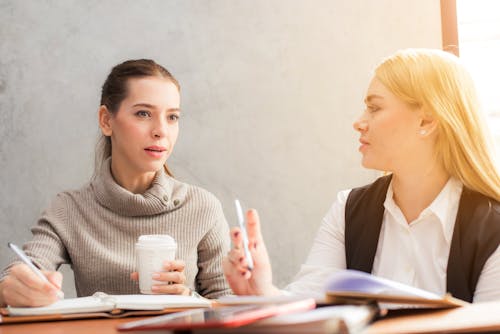 Behavioral interview is structured to gather important information from the job applicant that will help the interviewer make the right decision. Behavioral interview questions are not hypothetical questions, they are behavior-based questions.
Behavioral interview is all about what you have done in the past, how you did it, where you did it, and the results you got.
Behavioral interview is about:
Job-related behavior
Your past experiences
Your characteristics and skills needed to get the job done
Facts
In order to ACE a behavioral interview, you must do your homework. Here are some additional strategies (if applied) that will help you ACE your interview:
Always ask for clarification. If you don't understand what the interview said or asked during the interview, don't be shy to ask for a brief clarification. It is better to look stupid and get it right than to look smart and miss the answer. Always ask for clarification.
Be specific. when you are answering a behavioral interview question, you must be specific. Don't give vague or general answers. The interviewer is interested in what you have done before, and how you did it. So, it will help if you can provide the interviewer with a solid examples of what you have done before at work or out of work.
Practice, practice. The power of practice cannot be ignored. If you want to do well in anything, the key is to practice, practice, practice. When I say practice, I am talking about intentional practice. Make sure you practice the right questions that are related to the job for which you are applying. Don't practice unrelated questions. If you do, it will be a total waste of your time.
Make a list of soft skills and practice them. Employers are looking for a candidate who has wealth of SOFT SKILLS. Soft skills are transferable skills. Examples of soft skills are: problem- solving skills, leadership skills, communication skills, team work, decision-making skills, emotional intelligence, flexibility, integrity, interpersonal skills, positive attitude, professionalism, responsibility, and work ethic. Source: http: en.wikipedia.org/wiki/soft_skills
Don't give the same response to all questions: If you give the same answer every time, it shows that you were not prepared for the interview. Or, you are not who you say you are.
Be honest. when answering behavioral interview questions, make sure you are honest with your answers. An experienced interviewer will find out very fast whether or not you are lying about your experiences or qualifications. Don't lie about anything. If you screwed up before, tell the interviewer what you have learned from it, and how it has helped you to become a better person.
Use STAR formula to structure your answers. STAR means: Situation, Tasks, Actions, and Results.
Study the job description. from the job description, you will see some of the skills and characteristics the interviewer is looking for. If you cannot find what the interviewer is looking for, use the internet to do more research. When you are doing your research, search for similar jobs and positions. This will reveal to you some of the things the interviewer is looking for.
Be positive. let all your answers be positive. No interviewer wants to listen to negative responses. If you cannot give the interviewer a positive answer, you should explain why your answer is a negative one.
Stay away from long answers. don't give long answers. The interviewer is not interested in long answers. Keep your answers clear, clean, and short.
It takes a lot to prepare for a job interview. But if you really want to ACE your job interview, preparation is the key. Go ACE it!