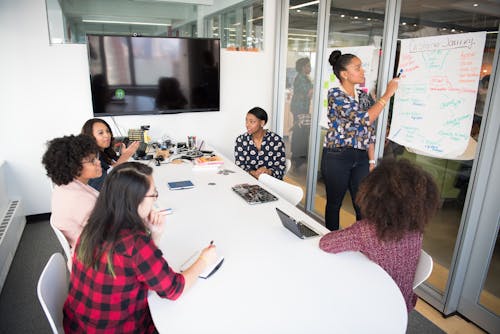 In today's competitive market, if you fail to invest in your employees, you are setting your organization up for failure. When you invest in your people, you are telling them to stay with you, that they are valued. If you don't invest in your people, they will find an organization that is ready and willing to invest in them. So, if you don't want to lose them, invest in them.
In terms of recruitment, it is much more cheaper to train your existing employees than it is to bring in new employees and train them.
Before you start your investment in your people, make sure you ask your people what they want to learn about, and develop a realistic plan to make happen.
People want to work for a boss who put his or her employees first. They want to work for a servant leader, meaning a leader who put other people first. People want to work for a boss who is ready and willing to develop their skills.
According to John C. Maxwell, in his book Developing The Leaders Around You, he writes, "Through the development process, the new leaders and the developers have value added to their lives." He continues, "Adding value to a person is much more than personal promotion or organizational improvement…. It is the enrichment of people's quality of life. It is the expansion of their life purpose and capabilities. People development is life changing for everyone involved."
Here are some approaches you can use to develop your people:
Find out what your people want to learn. Find out what your people want to learn about. Before you do just that, make sure you ask about their career aspirations, and what kinds of training might help them.
Create learning opportunities for them. Before you create learning opportunities for your people, make sure you look for the best learning strategies that will develop them. If you choose the wrong approaches to learning, they are not going to learn anything. You don't want to get it wrong, right?
Partner with professionals. If your in-house training courses are not enough for your people, you should bring in experts from external consulting firm to help them meet their training needs. Make sure you verify the consultant's qualifications before you work with them.
Create a learning culture. It starts with the leader and ends with the leader. if you want your people to take learning opportunities seriously, make sure your organization is a learning organization. Your employees are watching you. They know whether or not you are doing it for yourself or for them. They can see through you. Be honest with them.
Connect employee with a mentor. Connect employee who is ready and willing to learn with a trusted mentor. The mentor is responsible for creating a comfortable environment for the mentee to learn. And, the mentor is there to support the mentee when the going gets tough.
Finally, investing in your employees is necessary. When you invest in them, you are investing in yourself and in your organization.
If you enjoyed this article, feel free to send it to your friends. Look forward to learning more from you guys.