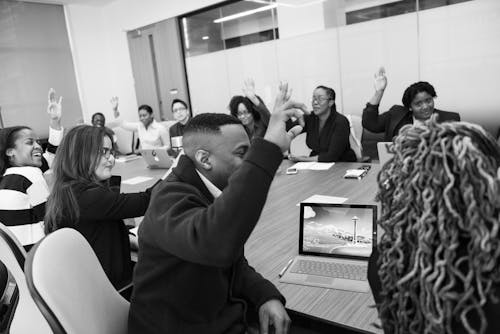 The best employees want to work for a great leader. A leader who put people first. A leader who is ready to be vulnerable. So what makes great leaders tick?
Let's find out.
In their book, Management Principles v. 1.0, Marson and his colleagues defined leadership as the act of influencing others to work toward a goal.
That is one of the responsibilities of a great leader: to bring people together for a common purpose.
What make them great?
Great leaders know that:
"You make have to fight a battle more than once to win it."- Margaret Thatcher
"The art of leadership is saying no, not yes. It is very easy to say yes."- Tony Blair
"Leadership is not about a rigid set of rules and standards; it is about relationships, it's about the complex ways people influence, inform, and inspire each other."– Dr. Joe MacInnis
"Leadership is influence
Leadership is to inform
Leadership is to inspire
Each other"
"Great leaders are shaped by the challenges accepted and self-knowledge achieved."- Dr. Joe MacInnis
"The best leaders find numerous ways of saying "I hear you; I understand you. I'm going to fight for you and do everything I can to make your job easier."- Dr Joe MacInnis
"All great leaders have a first-hand knowledge of fear and know how to cope."- Dr. Joe MacInnis
"You can judge a leader by the size of the problem he tackles. Other people can cope with the waves, it's his job to watch the tide."- Anthony Jay, English writer
"Leadership is the art of getting someone else to do something you want done because he wants to do it."- Dwight D. Eisenhower
"We can't help everyone, but everyone can help someone."– Ronald Regan
"Whatever you are, be a good one."- Abraham Lincoln
Yes, whatever you do, wherever you work, be a good one.